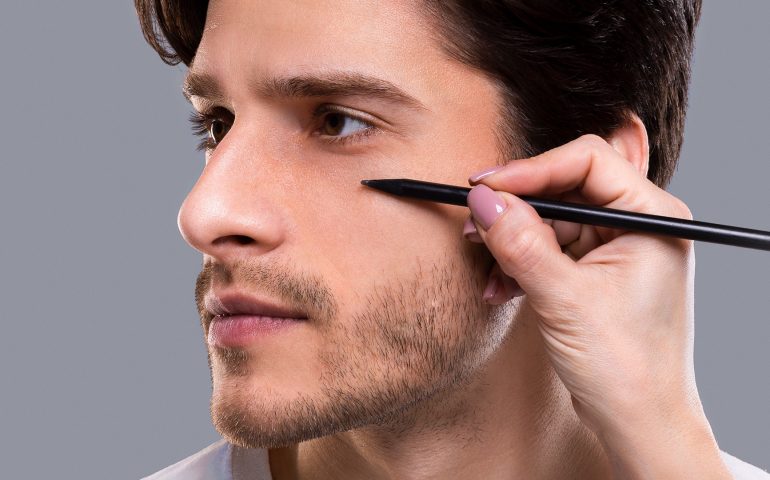 As time goes by,
the facial skin loses its original elasticity
, favouring the appearance of wrinkles and small furrows. This is a very unpleasant situation for men, especially for those who see their body "aging" faster than their soul is doing.
Fortunately, it does exist a solution to the possible insecurity that can arise: Lifting, a series of procedures that eliminate imperfections due to age. This treatment invigorates the skin of the face, giving the eyes a new vitality and a new beauty.

The procedure
The procedure begins with a
thorough examination of the patient
. I have to make sure he is in good health, understand his needs and wishes and then identify the most appropriate solution.
At the end of the procedure I apply an elastic compression bandage on the neck and face, this should be worn for twodays. Six days after the surgery, however, I meet the patient to remove the stitches and to recommend a slightly compression bandage to be worn at night for about ten days.
During the convalescence it is important to rest from work and anything else that can strain the body. As for the scars, they will be hidden and will become almost invisible over time. And the results of all this? A firmer and smoother skin for a new inner and outer youth.
Frequently asked questions
Doubts or questions? It's only natural to have any! Below I try to answer the most frequent ones. For further clarification you can write to me at any time, I will answer as soon as possible.
01.

Bisogna essere a digiuno per sostenere l'operazione?
Si, trattandosi di anestesia generale non si deve mangiare o bere da circa sei ore prima dell'intervento.
02.

È necessario smettere di fumare prima dell'intervento?
Si. I fumatori, per favorire la rapida guarigione e ridurre il rischio di infezione, devono astenersi dal fumo, a partire, come minimo, da due settimane prima dell'intervento.
03.

È sconsigliato prendere farmaci prima del trattamento?
Non è sconsigliato ma esiste la possibilità che sia necessario interromperne l'assunzione.
04.

Che tipologie di lifting facciale possono essere utilizzate?
Esistono tre tecniche di lifting: tradizionale, sottoperiosteo e con filo. Lifting tradizionale: utilizzato in casi di evidente lassità cutanea, consiste nell'intervenire sugli strati di tessuto sotto l'epidermide e sui muscoli per eliminare pieghe naso-labiali e far sì che mento e mascella siano ben definiti. Dopo la somministrazione dell'anestesia generale, provvedo a fare un'incisione lungo la linea dei capelli proseguendo verso la parte anteriore delle orecchie fino ad arrivare dietro il padiglione auricolare. Separo poi la pelle dai tessuti sottostanti per rimuovere il grasso di troppo e la adagio nuovamente sul viso eliminando ogni sua parte in eccesso. In questo modo il viso si risolleva e assume la nuova posizione. Lifting sottoperiosteo: utilizzato quando i tessuti intorno agli zigomi iniziano a cadere creando solchi naso-labiali e la conseguente lassità cutanea nella zona centrale del viso, consiste nel sollevamento verticale dei tessuti del viso. Lifting con filo: questa tecnica, utilizzata nella zona degli occhi, della fronte e delle pieghe naso-labiali, è meno invasiva delle precedenti e consiste nell'uso di fili chirurgici che, una volta inseriti con un ago, consentono di avvolgere i tessuti molli e mantenere la pelle sollevata nella nuova posizione. Rimosso l'ago, tiro la pelle facendo in modo che il volto si sollevi prima di bloccare definitivamente i fili.
My approach
In my many years of experience, and thanks to the patients I have met, I have developed an approach which I use for each surgery.